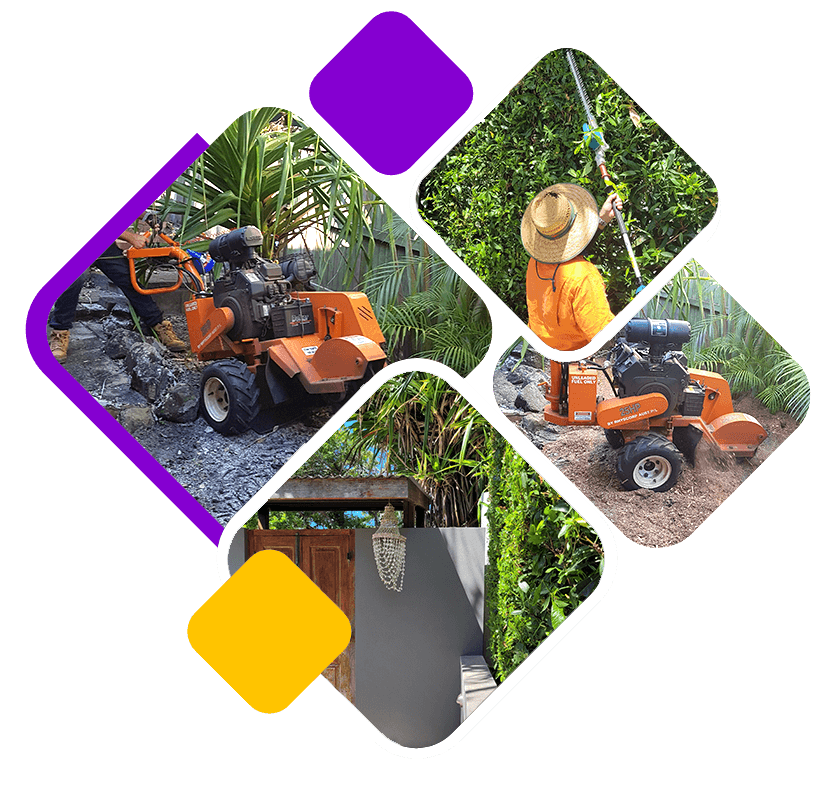 About Coastal Gardens services and design
Tree services, Gardening & Stump Grinding
At Coastal Gardens services and design we have been looking after Noosa and the Sunshine Coasts garden for 20 years.
Our gardening services are always friendly, always reliable and always on time.
With a solid work ethic and attention to detail we have customers all over the Noosa and Sunshine Coast returning time and time again. Whether your needs are for simple garden maintenance or hard to access stump grinding Noosa and Coastal garden services has you covered.
Our gardening services are always friendly, always reliable and always on time. Noosa and Coastal Garden services are your local gardening and stump grinding specialists. We service Noosa and the Sunshine Coast and have a solid 20 years experience. Our prices are competitive and we pride ourselves on attention to detail, doing the job properly the first time as well as being friendly and reliable.
Our services include:
Stump grinding - narrow and difficult access, Noosa and Sunshine Coast
Garden Hedging
All garden maintenance
Garden Rejuvenation
Rubbish removal
Lawn mowing
Contract mowing
Turf laying
Garden and lawn fertilization
Commercial and strata gardening & lawn mowing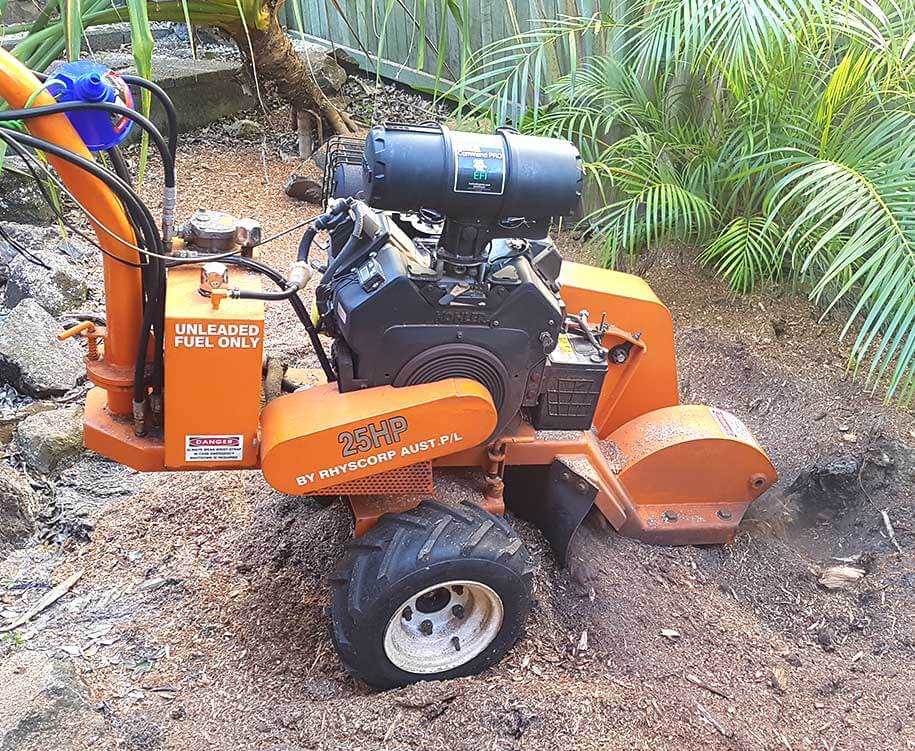 Coastal Garden Services and Design services offer a safe, cost effective and environmentally friendly solution to the removal of your unwanted tree stumps.
It involves the shredding of the entire tree stump to the roots, creating a flat service giving you more garden space for replanting or landscaping. It not only improves your garden's appearance, it also helps the plants around it to thrive. Removing a stump also reduces the chance of a termite or fungal infestation.
At coastal garden services we have the expertise and correct equipment to effectively remove your unwanted tree stumps of any size even when the access is confined or narrow.
Fully insured and safety focused we offer competitive prices backed by our outstanding reputation.
For Noosa and Sunshine Coast Stump grinding call Dallas.
I have known Dallas for about 4 years. He is one of the hardest workers I have ever known. He is ethical and honest. He is a great and innovative gardener. I found with Dallas I get great value for money. He also gives many helpful suggestions for all my gardening needs.
I highly recommend Dallas for any gardening needs you have.
I used coastal garden services when removing a couple of tree stumps from my garden. Very impressed with their service. Arrived on time ,did a thorough job and left my garden neat and tidy. Very happy with the result.
Definitely will use again. Highly recommend.
I regularly have coastal garden services come in and maintain my garden. As I have become older I have found certain parts of managing my garden harder. I have my hedges and branches trimmed often and Dallas does a lot of the heavy lifting of my garden maintenance for me. Dallas always does the job professionally and quickly with considerable knowledge,energy and ideas.
My garden looks amazing! I couldn't be happier. Highly recommend.
I used coastal garden services when I wanted to sell my house. My garden needed a thorough clean out and pick me-up. Dallas cleaned out all the weeds, trimmed the hedges and fertilised the lawns and gardens so they bloomed! He came before every open house and mowed and cleaned all the leaves up. He presented the outside of the house with as much pride as I did the inside. I sold my house quickly and for a great price. I am certain that Dallas' efforts and attention to detail contributed to this positive result.
Highly recommend.
We have sought the expertise of Coastal garden services for many years now. We have employed Dallas for many various jobs within our garden, from creating new garden ideas to maintaining our hedges and trees. We have always found Dallas to be punctual, professional and very pleasant to deal with.
Couldn't recommend highly enough!